Disclaimer: This post contains affiliate links to some of the products I use and love. When you click these links and make a purchase, I may get a small commission. It won't cost you anything, but it helps me to run this site. Find out the disclaimer here.
[This article was originally published in January 2021 and has been republished with some of the best updates.]
I think a lot of us (myself included) think a solid morning routine has long been the backbone of our self-care practice.
If we're trying to reach a goal of having our lives together by a certain age—whether it's 30, 40, 50, or even 100—then this is where a little self-improvement goes a long way. We all have different life circumstances, so some of us might have to make big changes, and others might have to make smaller ones.
Whatever the case, I think one common place for improvement is by having a morning routine.
I can't say that I'm a morning person, I'm a night owl. I usually slept really late.
But I'm trying my best to wake up at 6, at least – and still, I can finish my to-do list for the whole day. I have watched many inspirational videos about waking up at 5 am if you want to be a successful person – I don't think that is necessarily true.
It's not about when you wake up, but what you do with the hours while you're awake. Either they are productivity things or wasting your time. Creating a perfect and solid morning routine is really beneficial for the day ahead. No matter how busy your day is, having some time to yourself can be a life-saver. Whatever the case, you still have some habits you do when you get up.
Having some morning routine also can make it easier to prioritize your mental and physical health throughout the rest of the day too. If you have a good morning, you're more likely to go to work happier, but if you wake up rushed and annoyed, you're probably going to feel frazzled and grumpy when you get to the office. That grumpiness can affect your work performance, and then it can be a domino effect from there.
So why not start talking about some of the things you might want to add to your morning routine ideas to set yourself up for success?
Everyone's ideal morning routine will be different, so the suggestions on this list are meant to be starting points, not a step-by-step guide. Even though I don't do all of these every day, they are still things I'd like to share to make your morning feeling better.
A morning routine might also involve some creative maneuvering to implement (like waking up a little earlier to fit in some solo time before your kids wake up, or involving them in your routine somehow). Experiment with what works for you, and remember that the key is consistency.
Remember, these ideas are universal.
---
Wake up early
I always set my alarm to wake up earlier. If I need to wake at 6 then I set up my alarm 15-20 minutes before that, so I can wake up slowly instead of rushing around to get to work on time.
Don't hit the snooze button. It won't do you any good. Waking up while you're snoozing your alarm will make sure you're not getting any quality sleep so there's no point in tossing and turning for an extra minute.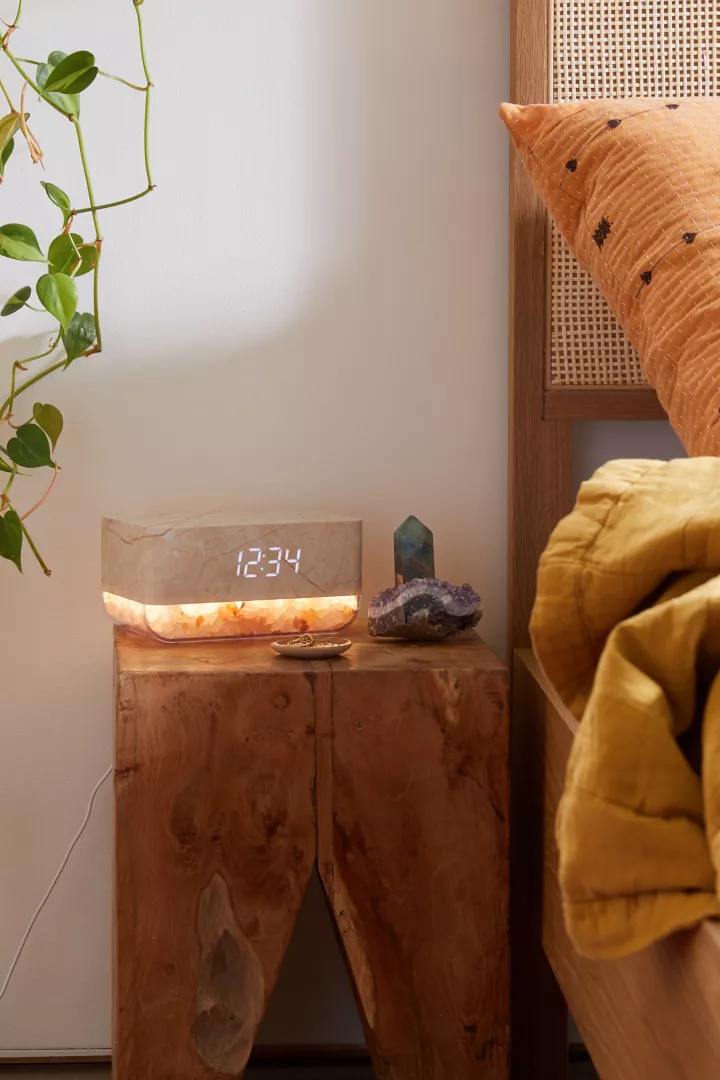 Open curtains to let bright sunshine in
Prepare your eyes for some brightness and open the blinds or curtains when you get out of bed.
Make your bed
This step will help you do it every day. It only takes me no more than 5 minutes to make your bed. I love seeing things organized and clean, it makes me content and more focused, which is always good for my mental health.
Drink a glass of water
I develop drinking habits before going to bed and after waking up.
You already know the importance of drinking enough water throughout the day, so use the morning to get your hydration started. It can help prevent any effects of dehydration that might disrupt your day, like headaches and fatigue.
Making a habit of knocking back your first glass in the morning can help a lot. Some people even go as far as setting out a glass of water on their bedside table the night before.
Clean your house
This routine might be different from others. But cleaning the house after waking up has been my daily routine, both for morning and evening routine. I always sweep and mop the floor and make sure that the room smells nice to start the day.
My family has always prioritized cleanliness so no matter how busy we are, we have to keep the environment clean, especially our closest one.
I still remember what my father said when I was a kid that made me keep up the good work until now. "Don't just make yourself beautiful, but also the place where you live."
Skincare and Makeup Routine
Your getting-ready routine is a big part of your morning self-care, even if your routine is minimal. So whether you shower in the morning and do a full face of makeup, or just like to wash your face and put on some mascara, take the time to do it and really enjoy it (even if it takes just five minutes).
Eat well breakfast
Breakfast is the most important meal, so you should have something to eat and/or drink, even if you're not hungry. You might want to stay away from the heavy breakfasts (like bacon, eggs, and pancakes) and stick to something lighter and energizing (like a smoothie bowl or a vegetable scramble).
If you're usually not hungry, instead of skipping breakfast, you can drink a green juice or smoothie. Use this time to take your supplements, too.
Get outside
During the pandemic and spending a lot of time at home, my morning routine after having breakfast is either to start working or take my dog for a walk, which gives me an excuse to get some fresh air.
You can also go for a run, but if you don't have time, stepping out onto your backyard, balcony, or even front doorstep to just breathe in the morning air might energize you.
Go through your to-do list / check your schedule
For some people, an ideal morning routine is a protected bubble wherein work isn't allowed. Totally valid. But for others (like me!), it's the perfect time to get some strategizing done before becoming distracted by the inevitable deluge of tasks.
When you take the time to write out or review your game plan for the day, you're once again getting ahead of making decisions based on your mood.
Work on / Do something you love
One of the best things I added to my morning routine is listening to music or watching criminal/horror stories from YouTubers. Seriously, I currently start my day by listening to YouTubers who share thriller stories from around the world (unresolved cases).
Making time for something fun and silly helps me conceptualize the morning as its own unique segment of my day rather than just a prelude to work.
You might not be a fan of horror stories, so here are some other ideas: streaming an episode of TV, listening to a podcast, crafting, dancing around to pump-up music, playing with your pets, reading, exercising, trying a new recipe, or whatever fun activity you usually reserve for another time of day.
---
Don't do all these things just because they are supposed to be good for you, what works for someone won't necessarily work for you too. So take your time to develop your own productive morning routine and don't be too hard on yourself if you don't follow it 100% every day. Remember there is no perfect morning routine for everyone, so tailor your routine to your needs. Daily routines can be flexible and develop and change as your goals and living conditions change.
So, what's your morning routine look like? Do you want to add your routine to these ideas? Let me know below!
---
PIN FOR LATER